Aug 09, 2017
Event Calendars
To improve communication, we've added the ability for staff to create event calendars. They can publish events useful to the community, like: district academic calendar, athletic schedule, swim practice schedule, student council meeting schedule, etc. Users can view a consolidated calendar inside TeacherEase for their events. This can help busy parents, students, educators, and staff stay organized.
Event calendars are associated with school districts, schools, classes, and groups. Users will automatically see all their calendars in the "Agenda" area of instructor and parent/student "Main" pages. This can be quite a lot of information, so they can also configure which calendars are shown.
District and school calendars can be made publicly available, no TeacherEase login required. This makes it easy to put on the main district/school web site.
*Calendars for attendance and state reporting are now called "Academic Calendars"
Event Calendar Links
School District

School Admin:

Instructor:

Instructor Main > Tools > Calendars

*Instructor Man > Tools > Groups > Create Calendar
*Only available if instructors can manage groups.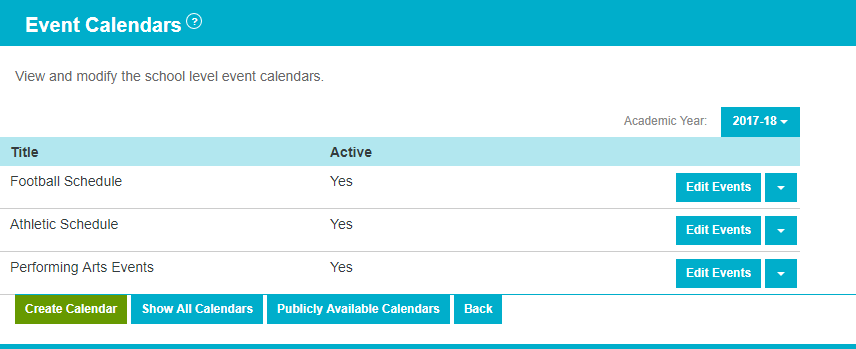 Create calendars for sports, clubs, organizations, etc. and manage events. Use "Create Event" to add an event to the calendar. Events can be a single instance or recurring.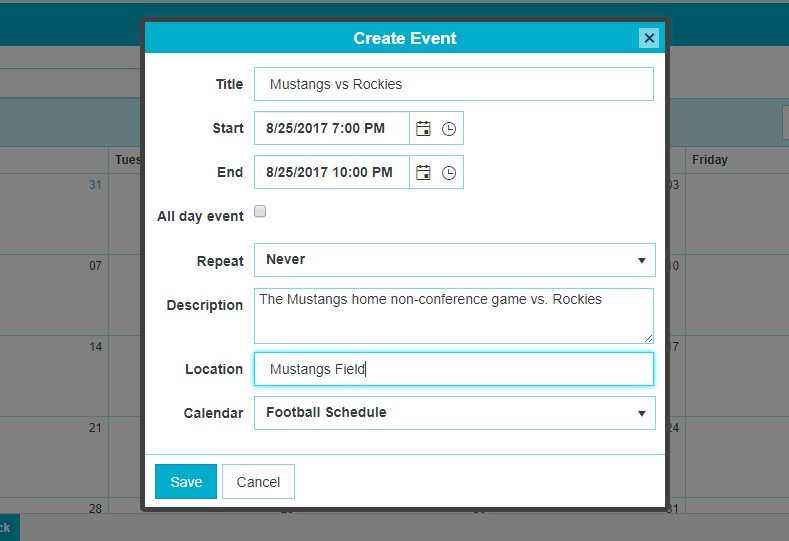 View more information about the event or update it.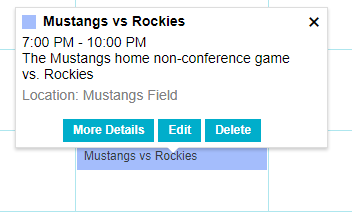 Instructor/Student/Parent View
Instructors, students, and parents have access to event calendars, and calendars associated with classes or groups to which they are assigned. Assignments automatically appear on the calendar.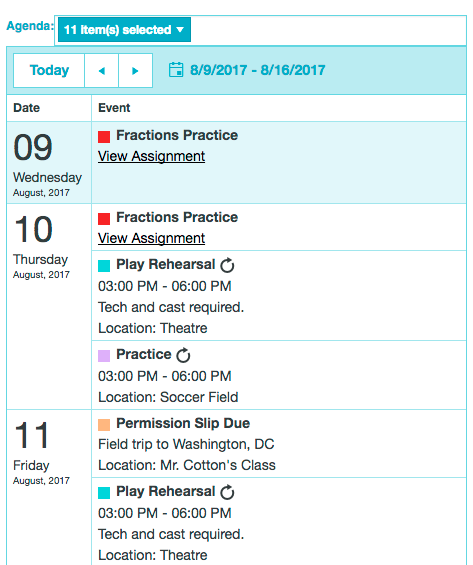 Make Calendars Publicly Available
Calendars can be made publicly available, which allows schools to share calendars externally without a login using a link or embed code. For example a school could embed their calendars on the school website.
Admin Main > Event Calendars > Publicly Available Calendars
*Calendars attached to groups or classes can't be made publicly available.